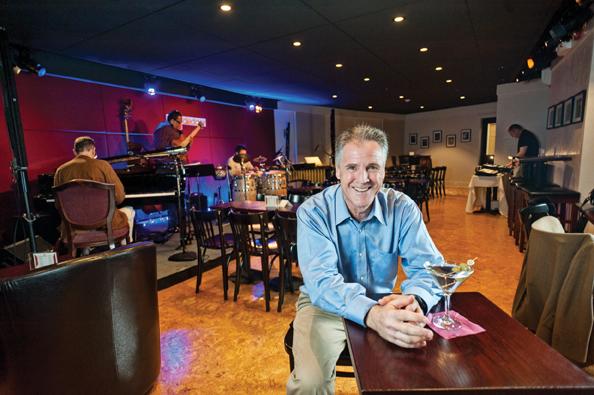 The Side Door Jazz Club:
Quite Literally A Dream Come True…
In 2011 Ken and his wife Chris bought the beautiful, but sadly neglected, Old Lyme Inn and put their hearts and souls into bringing its former glory to life. Once the inn became an established part of the Old Lyme community, Ken set his sights on an unused "side door" space attached to the inn, visualizing the perfect jazz venue: intimate, welcoming, elegant and a quality, great sounding room that the very best jazz artists would be happy to play in.
On May 10th, 2013 its door and stage were opened by none other than the venerable George Wein and his Newport All-Star band, cutting the ribbon and giving his blessing to an awestruck Ken Kitchings! Opening night was an incredible gala night opening to be remembered – setting the standard for modern Jazz clubs and placing The Side Door firmly on the jazz venue map!